Sometimes, as a homeschooling Mom, you find yourself pulling your hair out. You either don't know what to do next, or you need something to fill in the gap. Maybe you've hit a wall and don't know exactly how to teach your child a subject that they want or need to learn. Then you sit and wonder, "Where do all these other homeschooling moms discover these awesome lesson plans and ideas?" This is followed by hours of trying to figure out where all of these fun new ways of teaching came from, and asking yourself where you can find inspiration.

If you've just begun homeschooling or have been for while, chances are that you've heard of The Old Schoolhouse Magazine. This is the magazine we all turn to monthly for ideas and encouragement. If you haven't heard, they offer an amazing resource that I've been blessed with the opportunity to review:  SchoolhouseTeachers.com.
SchoolhouseTeachers.com is a one stop, everything included, subscription website that offers lessons, videos, ebooks, planners, checklists, and more. It can be used as a full curriculum, or as an added supplement. It covers all grades from Pre-K up to High School. This continually growing website quite possibly has content you have not even thought of including in your homeschool.
The cost is really a bargain, and there are a few subscription options. You can join monthly for $5.95 with the first month only costing $1. Or, you can sign up with a yearly subscription. Right now, I suggest taking advantage of the promotion they have going on: $49 for the full year that includes a handy tote bag, annual print book, and bonus gifts.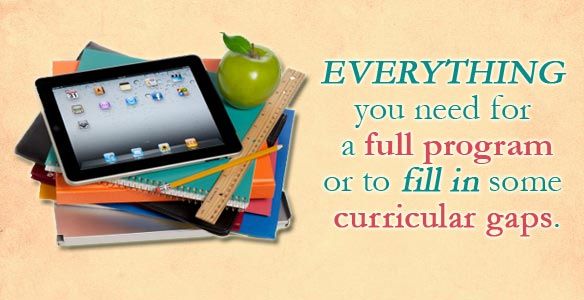 For our family, even as young as my children are, I was amazed at what all SchoolhouseTeachers.com had to offer.
First of all, I love planners. I can never have enough of them. It seems I try a new one each year. My husband was extremely pleased to find out that included in our subscription, there are planners available for download. You know what that means… We don't have to buy planners! There is a planner for Mom, Special Learners, Primary, Intermediate, and High School. What a stress saver!
We also utilized the monthly lap-book. It was fun, educational, and had content to be added each week. So fun!
There is daily work, monthly work, music lessons, foreign language, reading lists, hands on activities, and more. All lessons are written and/or given by well known homeschool teachers. It takes the guess work out of planning! To go one step further, there are daily checklists given at the beginning of the month so that you know what needs to be done each day to cover everything for each grade. How cool is that?

My utmost favorite part of this site is the math section. It's no secret; I am terrible at math. Dr. Peter Price has video instructions for the parent on how to teach mathematics to the student. He makes it simple for you to understand how to explain the concepts to your children in a way that they will remember what they've learned later on. I don't believe I've ever seen my son so excited to sit and do math. We had not yet attempted to teach him addition, but with Dr. Peter Price's "Count on 2" method, my son was doing it in no time!
We also really enjoy the daily copywork, weekly spelling lists, reading lists, hands on activities, and even the French lessons! Having The Old Schoolhouse Magazine archives available is certainly a bonus.
I honestly have nothing negative to say about SchoolhouseTeachers.com. I will say that it can take a bit of time to explore when you first begin your subscription. However, that's a good thing. It really has THAT much to offer!
Our family will likely never go without it again. SchoolhouseTeachers.com has made homeschooling so much easier and has proven itself to be a truly invaluable resource.
Disclaimer:  I received a free copy of this product through the Schoolhouse Review Crew in exchange for my honest review. I was not required to write a positive review nor was I compensated in any other way. All opinions I have expressed are my own or those of my family. I am disclosing this in accordance with the FTC Regulations.