As many of you know, I have 3 children ages 5 and under living here at home with me. While Tommy is 5, my 3 year old, Johnny Ben, was recently diagnosed as being on the lower end of the Autism Spectrum and my youngest, Molly, is 22 months old. Sometimes coming up with physical activities that all 3 are capable of doing can be a challenge. One can only play so many rounds of the same game before they become bored or annoyed… So I was often found standing there playing Motor Boat or Ring Around The Rosey by myself with no one to play with me. Rejection, it's hard stuff… So when I was given the  opportunity to review Active Play! Fun Physical Activities for Young Children by Dr. Craft's Active Play Books I jumped at it.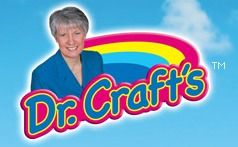 Active Play! is a book and DVD set of 52 activities that can be done easily, mostly using items you already have or can attain easily for low cost. Consisting of 8 chapters and a "Game Finder" that is a few pages long, the book is well written and has black and white photos to make it easy to understand what the author is trying to explain in the text.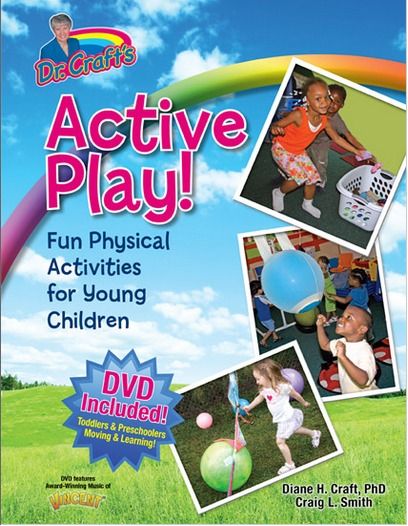 The first 3 chapters cover the need for active play in young children, going over how important exercise, proper nutrition, and safety are. It also went over how to go about including children who may not be physically able to play, are older, and how to use the activities in different settings along with how to go about gathering your equipment. While a lot of these topics might seem like common sense, I found them to be helpful and informative for the most part. It was especially nice to read about how to modify the games for Johnny Ben since I'm really new to learning how to adapt things for a child with special needs.
The next 3 chapters is the fun stuff, the activities. Active Play! activities for young children, infants and toddlers, school aged children, and families. I can honestly say I am not near creative enough to have come up with the ideas for most of these games on my own! The activities are not limited to just playing for the sake of play, but some teach other life and learning skills as well. For example, "Laundry Pick-Up" teaches children to… pick up laundry. 😉 There is also "Matching Numbers" which has kids running, jumping, galloping, hopping, and sliding while learning how to sequence and match numbers. There are more games that teach math, science, and social skills as well. I love that each activity in Active Play! is well written out by listing at the top the goals for the activity, the equipment needed, instructions, and then options to make it easier, harder, or add variety. Some games, such as "Matching Numbers" also includes instructions for making your own equipment. Some of the activities have to be done either outside or inside, but most are adaptable to be done either way which is nice. No worry about the whether or if your entire family is suddenly plagued by chicken pox! You can still play!
The last chapter is my most favorite part of all: A lesson plan! At first glance you might ask "Why do I need a lesson plan done for me to do activities with my kids?" However, if you're a busy mom of littles like I am, it's nice to have all the work done for you. The night before or in the morning all I had to do was see what game we would be playing and make sure I had all the items together in one spot ready to go. Set up for 20 weeks to be used 5 days a week, the lesson plan has a warm-up activity for each week and a more active activity for every day. If the game hasn't been played before, it lists it as "new" so that you'll be prepared to teach it to the children (and yourself). On Friday, you or the kids get to repeat a favorite. The lesson plans are set up so that the kids learn a few new games each week while repeating some in way that they learn a few games at a time before moving on to others. I really liked the way it was laid out.
At first I thought "Why a DVD?" but this actually turned out to be a nice addition for a few reasons. 1: I didn't have to guess if I didn't quite understand one instruction and 2: I could show the kids how to play the game before we played it. It was also handy this last week, as my children have chicken pox. They didn't feel up to playing, but sure enough, they asked to watch this DVD so they could see other kids playing. That might sound REALLY sad, but it was actually their idea and they really enjoyed it. Not all of the activities are included on the DVD, but the page with the instructions has a little icon at the top telling you if it is on the DVD or not.
In addition to everything being all planned out for me in the lesson plans, being able to pull it all together so easily for little to no cost was awesome. When we first received the book, I made a list of things we might need and first looked around our home to see what we already had that we could use. What was left on the list was all acquired during one trip to the dollar store.
The cost of Active Play! Fun Physical Activities For Young Children is $39.00.
All in all, we love this activity book and will continue to use it for a few years, I'm sure.
Want to see what others  thought of Active Play? Click to read more reviews from the Schoolhouse Review Crew .