Sometimes when teaching our children, they just need to "see" what we are trying to convey to them instead of only listening to us talk or reading it from a book. Other times, we get tired of them watching the same uneducational programs and movies over and over, and we wish there was something interesting for them to watch and absorb instead. Recently, our family was given the opportunity to review a DVD from BrainFood Learning. For our family it was the solution to both of the scenarios listed above.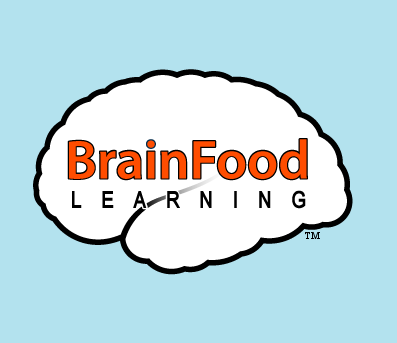 The particular DVD we received was The Fascinating World of Birds. In this DVD children of all ages, and even parents, can learn many incredible facts about birds of all kinds. Covering everything from molting to why ostriches eat rocks, this DVD will intrigue both you and your children with gorgeous video and photographs.
Some examples of topics our family learned about and were fascinated about are what gizzards are for, how nests are built, different types of food that different types of birds eat, facts about migration, why birds that swim or don't fly have wings, how long geese stay with their mates, and more. The title of this DVD is not an exaggeration. It is truly fascinating. Even I learned quite a bit of facts I didn't know or had forgotten!
The birds covered in this DVD are ostrich, penguin, Cnad Goose, owl, hummingbird, woodpecker, macaw, pelican, American Robin, and eagle.
We watched this DVD quite a few times and all seemed to find something we had missed the times we had viewed it before. The children never seemed bored watching it, and even Molly who is only 2 sat still for most of it.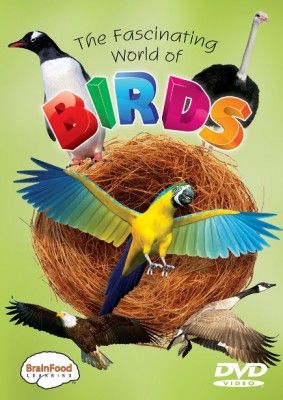 The DVD comes with an option to have a review of the information that is contained in the DVD play immediately at the end of the movie, or played separately from the DVD menu. There is a section of the review for early learners with flash card type questions and answers. There is also a section for older learners that includes questions with multiple choice answers. It was fun to watch Tommy and Becca try to see who could answer the questions correctly first.
One other really cool thing, that is a recent addition to this product, is a set of free lesson plans on the BrainFood website that covers a few subjects. Using this DVD and the lesson plans, you could easily have a Unit Study on birds!
At the price of $14.99, this DVD is quite affordable. Especially for the amount of information packed into it. If your children are interested in birds, you are planning a study on birds, or would like to build your educational DVD collection, then I would highly recommend purchasing this amazing resource.
Interested in reading what others thought of this product, or about "The Fascinating World of Insects" and "The Fascinating World of Mammals" DVDs also offered by BrainFood Learning? Then click to read more reviews from the Schoolhouse Review Crew.